What İs Big Bag Filling System ?
The product, which is defined as Flexible Intermediate Bulk Container (FIBC) in the world, is generally known as Big Bag or Bulk Bag in Turkey. Big Bag Filling System are systems designed for the filling of large sacks made of laminated or non-laminated fabrics formed by weaving Polypropylene (PP) ropes for packaging, transportation and storage of powder and granular products, allowing transportation between 500 kg and 2000 kg.
Big Bag Filling System Areas Of Use
Big Bags are generally used during the transportation of processed or raw products to the final packaging plant. In the transportation of products between plants, Big Bags are generally preferred to ensure that the product is not exposed to any contamination (foreign matter is not mixed with the main substance) and is transported in a clean and reliable way.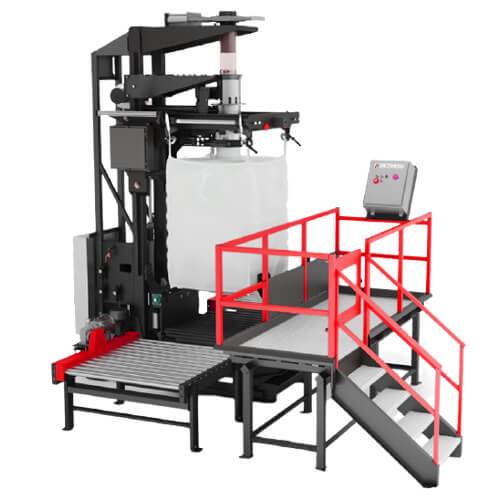 Big Bag Filling System, which are in the group of bagging scales, are widely used all over the world for weighing products such as grain, sugar, rice and in industries where bulk goods are bagged. For example, in port silos, sugar may need to be bagged if the destination port is not equipped to unload bulk goods. There are a range of standard big bag filling systems that meet 99% of the industry's needs, and there are also purpose-built bagging systems available for specific products or operating conditions.
Electronic big bag filling system made of fabricated steel or stainless steel, equipped with belt, vibratory or screw feeders, can consist of one, two or four weigh hoppers to bag 10-20 bags per minute. For less production, there are electronic gross weigh bagging scales that weigh during filling.
In Summary
These scales can be equipped with similar feeding systems at up to 10 bags per minute. For other more specialized products where product count is important, there are weighing or counting scales capable of 10-20 bags per minute, depending on product size and flow. There are stand-alone bagging systems with manual bag clamps that require short headspace.
Suitable for bag weights ranging from 5 to 50 kg for packing plastic, paper or woven polypropylene bags with open mouth. It has a programmable electronic weighing device with various feeding methods according to the type of your product. The robust construction makes maintenance easy and can be integrated with a bag sealing line. These systems are ideal for weighing foodstuffs such as oat flakes, flour, bran, seeds, shelled peanuts, cashews, lentils, animal feed, chemicals, sugar, salt, fertilizer, coffee, cocoa, etc.
Benefits Of The Big Bag Filling System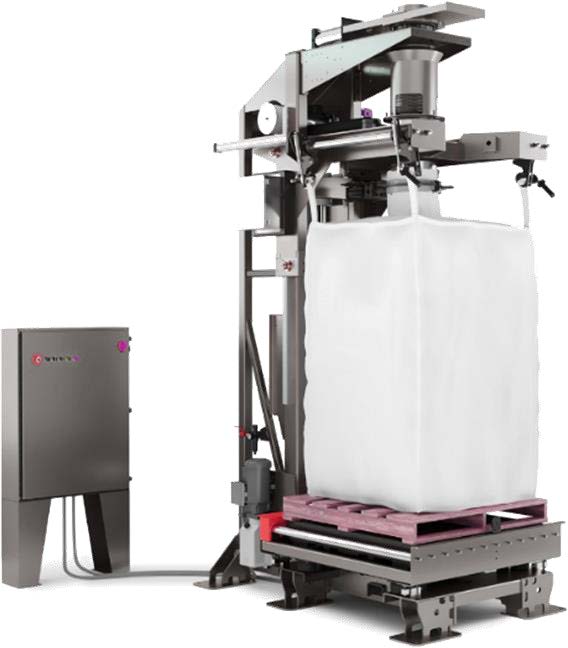 Multi-use models allow for multiple uses
It is more economical than other packaging products it is compared to
Saves money by reducing labor costs
Allows you to use the warehouse space effectively
Custom designed according to product and customer needs
It allows to create a more sterile working environment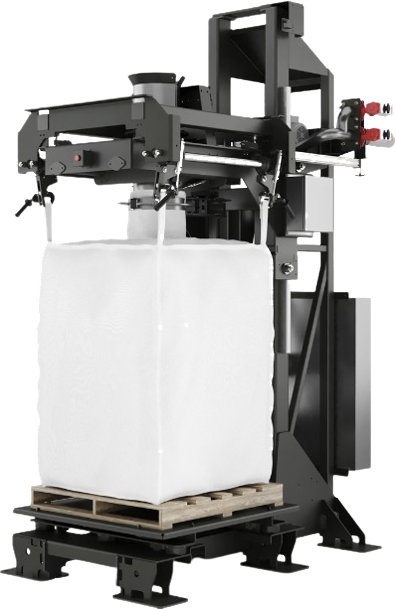 Optional Components Of Big Bag Filling Systems
Let's talk a little about the components of these systems designed according to the application area and the product to be bagged.
MOVABLE FILLING HEAD
It is designed to move the filling head forward on the horizontal axis. In this way, it is possible to fill different big bags from the center.
BAG INFLATION
It is used to shorten the cycle times of big bag bags, to open the folds in the bag and to ensure that it takes the filling shape.
CONTINUOUS INFLATION
It is used to ensure that the material is evenly filled throughout the bag in filling applications where optimum bag capacity and stability are required.
REPLACEABLE THROAT BUTTER
In enterprises where big bags with various filling throats are used, it can be easily disassembled and assembled before the operation with the filling throat butterfly.
FILLING NECK
The double-walled filling neck is designed to help evenly distribute the material during filling and to prevent dusting during the process.
DUST ABSORPTION
Dust-free filling can be achieved by absorbing the dust generated during filling with a jet filter.
BIBAG BAG HEIGHT ADJUSTMENT
In enterprises where bags of various heights are used, the big bag holder heights can be adjusted to the desired level with 1mm precision via the HMI panel with the hydraulic system.
MANUAL BAG HOLD
The bag hold system can be selected as manual or automatic if desired. In automatic systems, the bag release time can be automatically selected by the user or can be timed as desired.
AUTOMATIC BAG RELEASE
In this option, 2 bag hold hooks (diagonally 1 in front and 1 in the back) release the bag in a controlled manner, thus preventing the bag from collapsing in one direction. Since the operator is in control, it prevents work accidents and product wastage caused by the bag tilting in one direction at the end of filling.
HARD CONTAINER FILLING ADAPTOR
It allows filling products into rigid open-mouthed containers such as barrels and containers without dusting. The filling container can be capped after the filling process.
You can check this link to review and order BrosWeigh Filling System. You can click on this link for similar resources