What is Crane Scale ?
Crane Scale is a type of scale developed for the easy transportation of loads that are too heavy to be carried by manpower in industrial areas. Crane weighing, which are specially designed for the transportation of very high weights, are completely suitable for their purpose and designed for heavy industrial conditions. It is widely preferred in many sectors with its different carrying ranges and easy use.
Which has a great usage area in livestock, iron and steel industry, road and maritime transportation, construction, automotive, logistics and many other sectors, has been used since ancient times.
Crane weighing capacities and features have made great progress with changing needs and developing technologies. Which were previously completely manual, are now digitalized and have a much different format. By analyzing user needs well and integrating digital elements regularly, these products, also called crane scales, have gained a whole new dimension.
How to Use Crane Scale ?
Another question that comes to mind after the answer to the question of what is a crane weighing  is how to use these products. Although it is a product with a wide range of uses, the first thing that comes to mind when its name is heard is heavy industry and construction environments. However, every sector where production and transportation is carried out is among the areas of use of Crane weighing. Crane weighing, which gives fast results and has a portable structure, is among the indispensable products especially in the logistics sector.
When the answer to the question of how to use the crane scale is considered, it is possible to answer in the form of lifting and weighing the load placed on the hook part designed to lift the weight. After loading, the pulley system is activated and the transportation process is started by the crane scale. Meanwhile, measurements are made on the indicator of the crane scale.
Crane weighing systems, which measure with the principle of weight lifting, have attachments known as hoists at the end. Hoists, also known as differential hoists, have a pulley system in which the weights for measuring work while lifting the load on the one hand and measuring on the other. Weight measurement systems that work with screws and gears can carry weights of different tonnages.
İn summary ;
Crane Scale, specially manufactured for industrial use, is designed for heavy industrial conditions to be used in all weather and ambient conditions. It easily makes reliable and low error margin measurements regardless of outdoor conditions and location. With the production of digital crane scales, time has also been saved. The ability to transport very large loads in very short periods of time has facilitated work in many areas. With a carrying volume ranging from 100 kilograms to 300 tons, the digital crane scale has become one of the most preferred types of scales.
Considerraions When Choosing Crane Scale ?
As with every product, there are many issues to be considered when choosing a crane scale. Especially the crane scale, which requires a serious safe use, should be selected in a completely purposeful and high quality manner.
At this point, it is necessary to know the features of the crane scale well. Crane weighing are light and portable. They provide easy handling. Crane weighing can operate as charged without being connected to an energy source. With the low charge warning feature, unwanted work disruptions are prevented. The battery system is universal and suitable for use everywhere. The Crane weighing has a reliable and adaptable design that can be used in countless areas. Those in the digital crane scale category have durable, LED indicators suitable for industrial conditions. This allows measurements to be easily read.  It offers a special experience to users thanks to features such as button keypad, weight stabilization, stable indicator. Optionally, it can be managed with a hand terminal, making it very easy to use in unsuitable conditions.
In addition to these, making a choice regarding crane scale capacities also requires a lot of attention. Determining the area of use is a very important factor in making capacity preferences. Digital crane scales offer us many options from 1 ton to 20 tons. Frequently preferred capacities are 1, 3, 5, 10, 15, 15, 20 tons. These are the most frequently produced capacities in terms of portability and portability.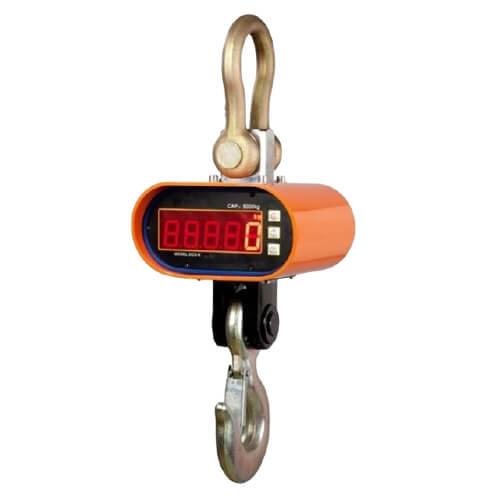 You can check this link to review and order BrosWeigh Crane Scale. You can click on this link for similar resources